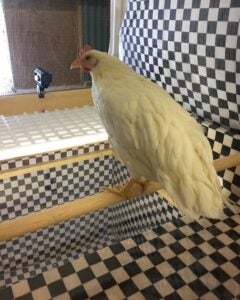 Effect of rearing environment on the development of depth perception in egg-laying hens
Graduate Student: Claire Jones
Date: 2019 – Present
Goals:
Assess depth perception in egg laying hens using a Y-maze task and visual cliff apparatus.
Evaluate if rearing environment impacts the development of depth perception.
---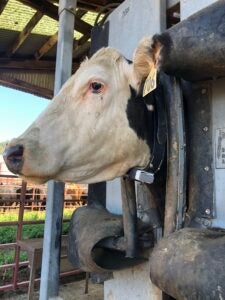 Personality Traits in Beef Cattle and how they Relate to Grazing Distribution on Extensive Rangelands
Graduate Student: Maggie Creamer
Date: 2019 – Present
Goals:
Identify reliable multidimensional personality traits in beef cattle across several contexts
Relate personality measures to foraging patterns and movement via GPS data
Publications:
Creamer, M. L., Roche, L. M., Horback, K. M., & Saitone, T. L. (2020). Optimising cattle grazing distribution on rangeland: a systematic review and network analysis. The Rangeland Journal, 41(5), 441-455.
---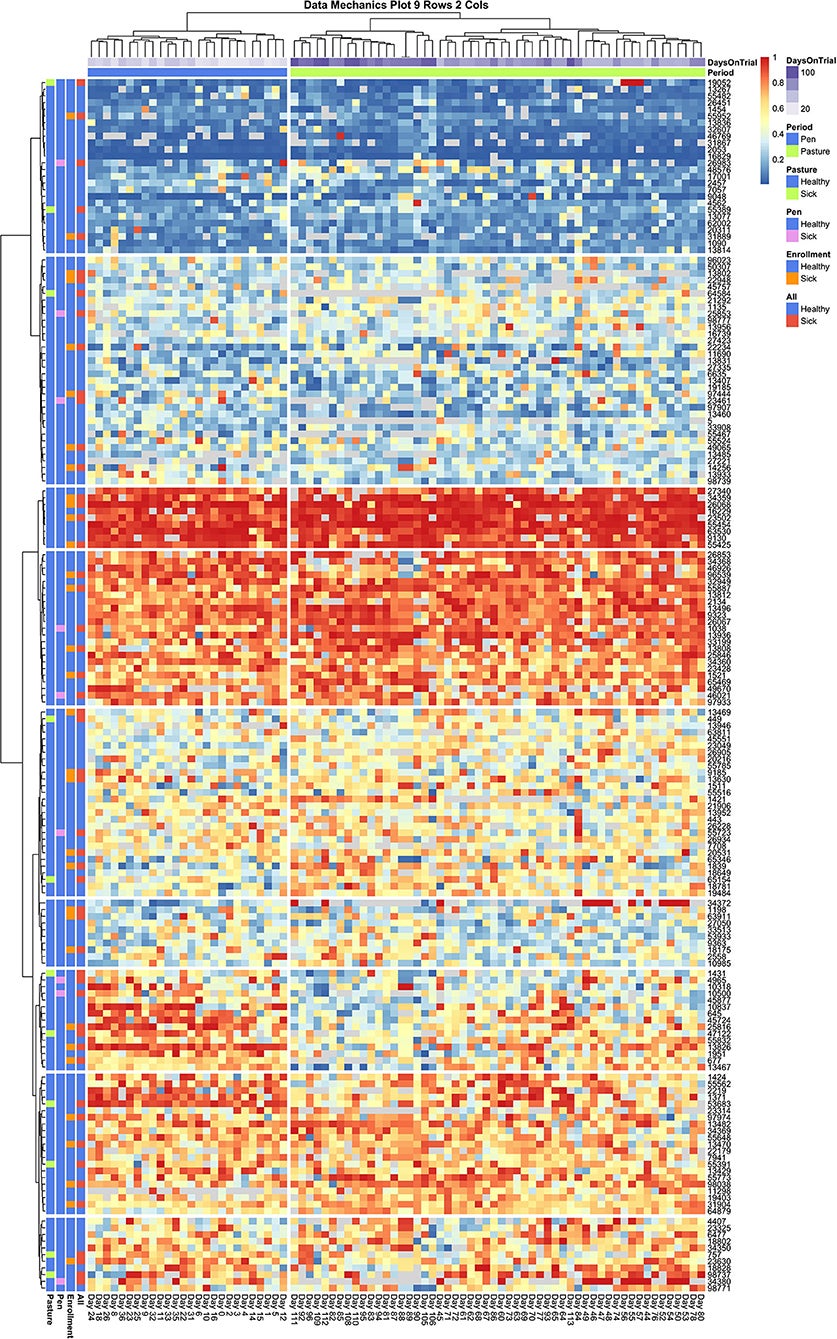 Livestock Informatics Toolkit (LIT)
Graduate Student: Catie McVey
Date: 2019 – Present
Goals:
Developing Unsupervised Machine Learning (UML) algorithms to visualize and quantify complex behavioral patterns.
Using Information Theoretic Approaches to reveal the complex relationships between performance on controlled behavioral assays, home pen behaviors recorded by precision manage-met tools, and outcome measures such as health and productivity.
Open Source Code:
https://cgmcvey.github.io/LIT/#references
Publications:
McVey C, Hsieh F, Manriquez D, Pinedo P and Horback K (2020) Mind the Queue: A Case Study in Visualizing Heterogeneous Behavioral Patterns in Livestock Sensor Data Using Unsupervised Machine Learning Techniques. Front. Vet. Sci. 7:523. doi: 10.3389/fvets.2020.00523
McVey, C., Hsieh, F., Manriquez, D., Pinedo, P., & Horback, K. (2022). Livestock Informatics Toolkit: A Case Study in Visually Characterizing Complex Behavioral Patterns across Multiple Sensor Platforms, Using Novel Unsupervised Machine Learning and Information Theoretic Approaches. Sensors, 22(1), 1.
---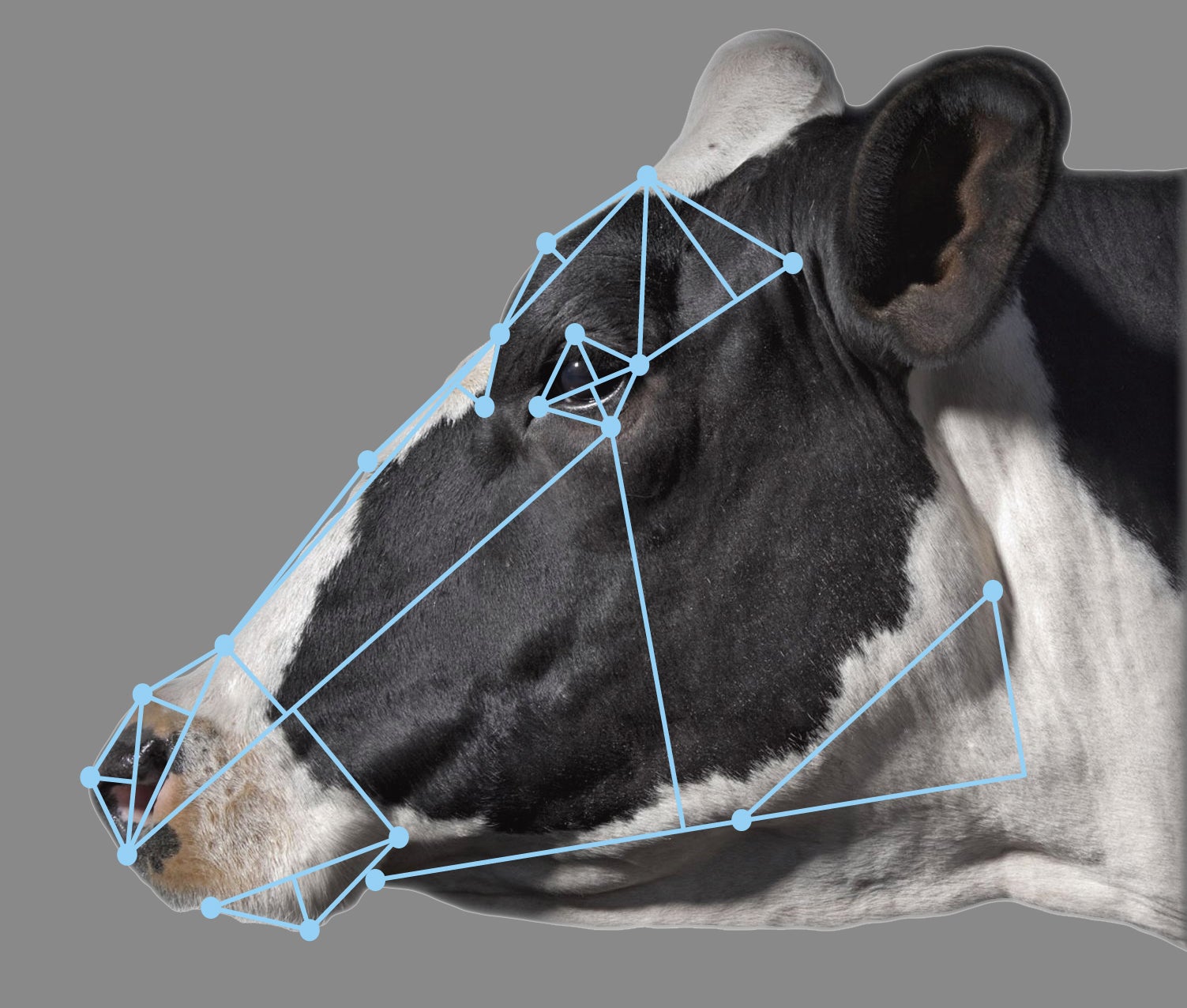 Facial Inference Toolkit (FIT)
Graduate Student: Catie McVey
Date: 2019 – Present
Goals:
Develop algorithmic tools (projective biometrics) to quantify facial structure in livestock
Developing algorithmic tools to correct for the impact of camera angle on measurements from 2D images of minimally restrained livestock
Developing algorithmic tools to quantify facial expressions in livestock